Allow me to paint you a picture of my journey. It's a tale of self-discovery through art, a path that has brought me to this very moment, where every experience has been a brushstroke on the canvas of my life.
Early Years: The Influence of Others
In school, we're often measured against others, and I was no exception. That's what led me to art school, where I yearned to capture the grace of elephants as beautifully as a classmate did.
Art School Challenges and Self-Realization
The initial years in art school were a challenge. I needed to catch up quickly, constantly striving to match my peers. At one point, I even contemplated leaving, but a timely intervention by my father kept me going.
Then something within me shifted. I realized that I am unique, and my art need not mimic others. From there, my skills flourished, catching the eye of my teachers.
During my teenage years, I used art as a tool to heal buried emotions and find clarity in the chaos.
After completing art school, I embarked on a two-year journey at the Estonian Academy of Arts. Creating portraits became my passion, enhancing my skills and deepening my knowledge.
London Calling and Artistic Exploration
Upon high school graduation, I faced the pivotal question: What's next? I cast my sights on London, England, enrolling in various universities for a Bachelor's in Fine Arts.
Surprisingly, I secured a spot. I lived in London for four months, but the city's energy didn't align with mine. I returned to Estonia, balancing a day job with painting at home.
Diverse Professional Paths and Burnout
Art has always been my sanctuary, a therapeutic escape.
My professional life took me on diverse paths, equipping me with invaluable business skills. Simultaneously, I graduated from Tallinn University of Technology while working full time. But eventually, burnout set in.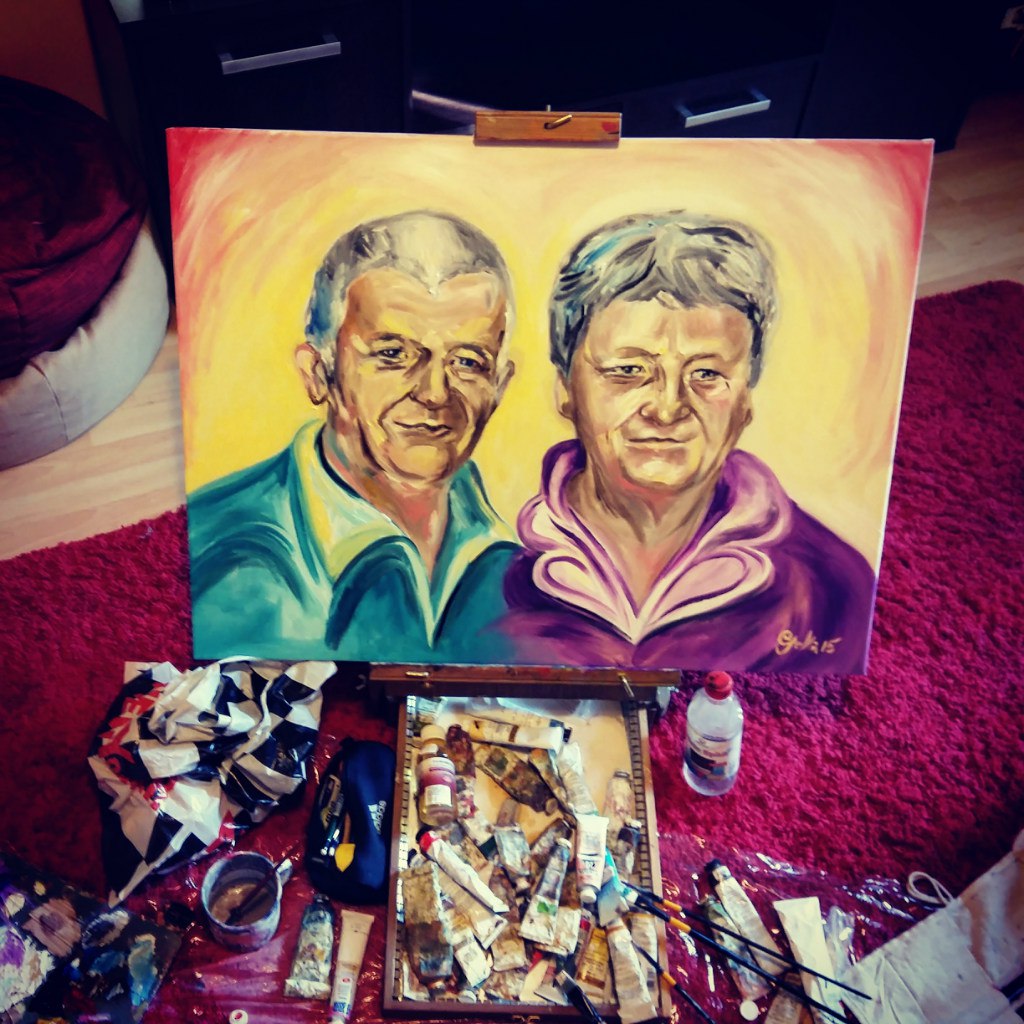 Transformation Through Travel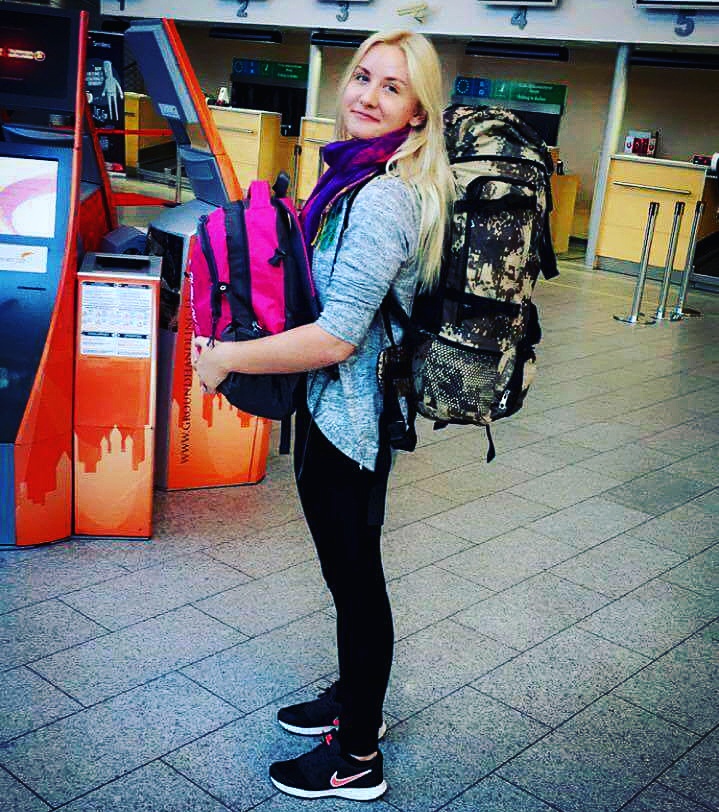 A transformative journey to India and Thailand changed my perspective, prompting me to seek a new direction beyond Estonia.
This led me to Australia, where I carried my art supplies like a trusted companion. Art became my way of introspection and relaxation.
Spiritual Encounters in Australia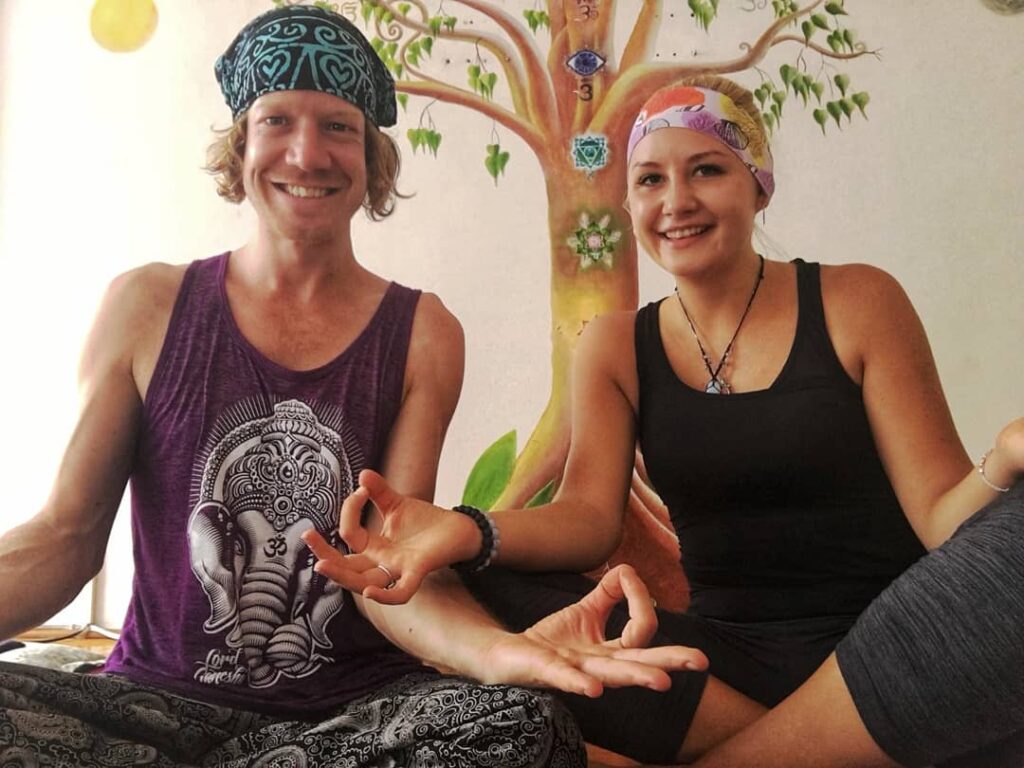 In Australia, I encountered remarkable spiritual mentors, including Curt Hannagan, a renowned yoga teacher in Sydney. I even participated in the unique Confest Festival, where I met kindred spirits.
Australia is an incredibly powerful place in the world, and I realized that both I and the people around me, who were more conscious, experienced significant changes while living there. I attended several exciting events, such as light language activations and also hypnotherapy sessions.
Discovering Mandalas: Healing and Intention
Australia's vibrant energy sparked my fascination with mandalas. I soon found a mentor who guided me in creating these intricate works of art.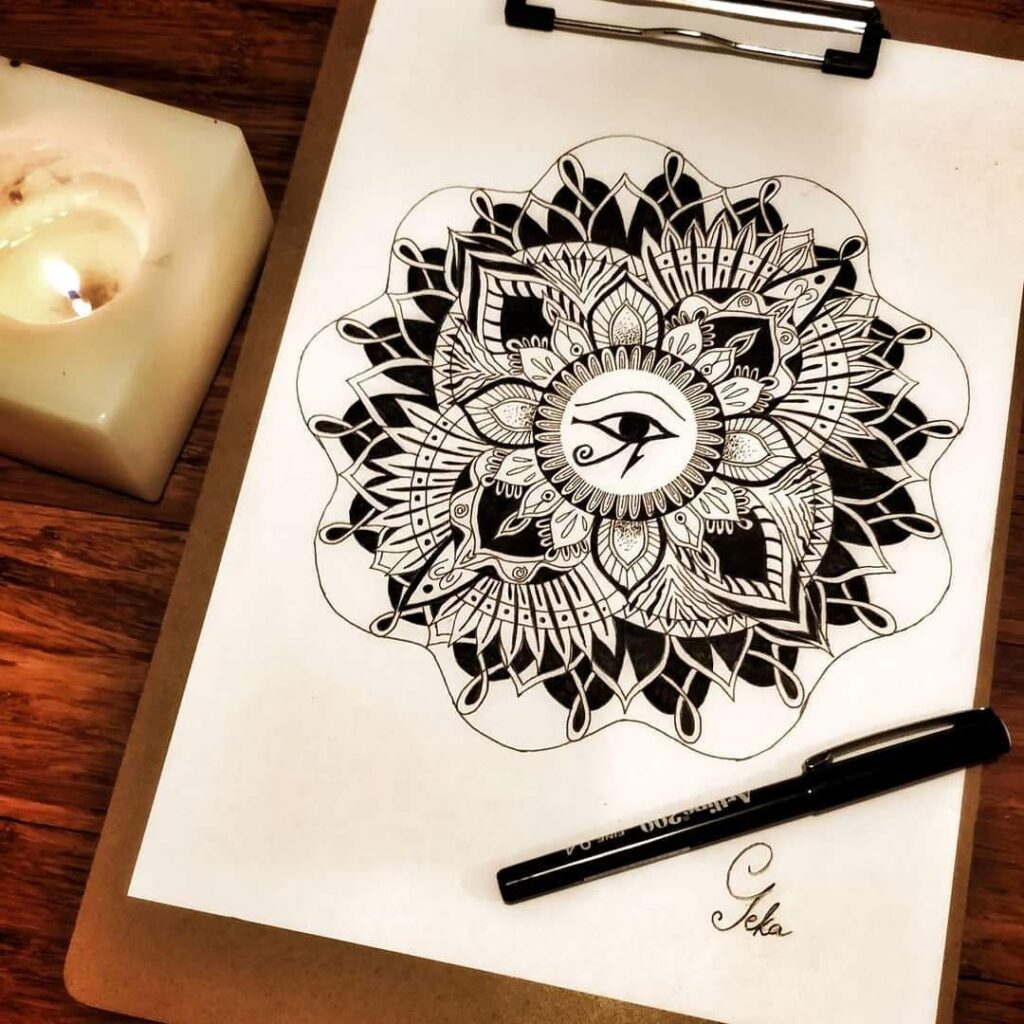 With clear intentions, I used mandalas to heal my chakras, discovering the incredible power of infusing art with intention and energy.
Journey to New Zealand
After nearly three transformative years in Australia, I journeyed to New Zealand. I could have stayed in Australia, continuing my 9-to-5 job in property maintenance, but a deeper calling beckoned. I was living in a campervan for several months and traveling around, discovering stunning places around.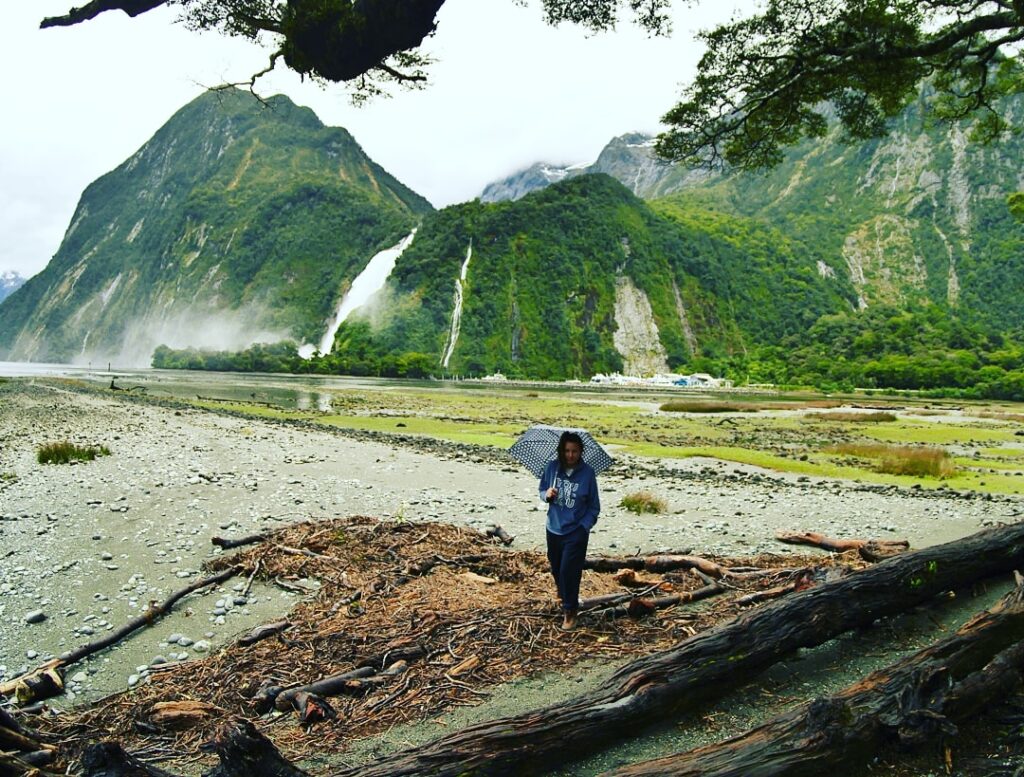 The Lighthouse and meeting Shane
My journey continued as I ventured to "The Lighthouse," a beacon of guidance nestled near Castle Hill. This sacred place was a hub for energy work, where remarkable individual like Shane dedicated thimself to healing and transformation.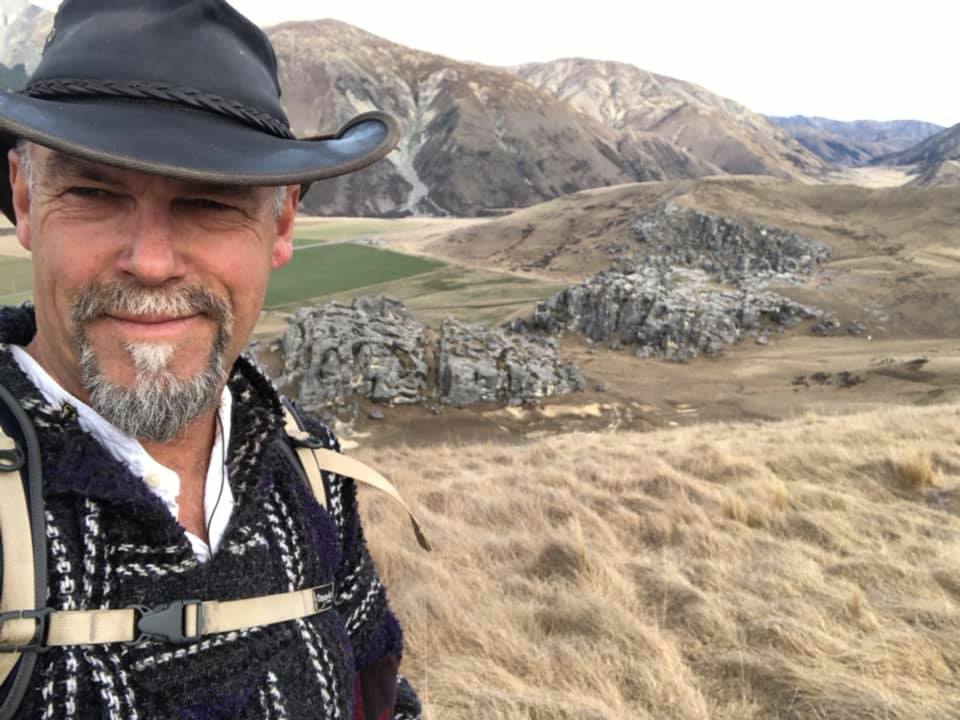 Shane, an energy worker and with a heart as vast as the universe, played a pivotal role in my life. His deep knowledge of energy work and spiritual realms opened new doors of understanding for me. It was at "The Lighthouse" that I had the privilege of living and learning from Shane.
His beautiful home, surrounded by the enchanting New Zealand landscape, became a sanctuary of wisdom and support. In his role as mentor, Shane shared his insights and techniques generously, nurturing my growth.
Shane's guidance was akin to that of a loving father, fostering my development as both an artist and a spiritual seeker.
Life-Altering Accident
While living and working near powerful Castle Hill, a place believed to be the Library of Ancient Lemurians, I continued with my artistic journey. Creating my first mandala on a surfboard and received permission to adorn the walls of the Goddesses' room at Shane's home, (Goddess Room is a space reserved only for women), with a mandala.
I began this creation, but life took a sudden turn when I got into a life-altering accident while working at a ski resort. Everything shifted, leaving me with countless questions and inner turmoil. After awakening from a coma, I learned that I was also carrying a child. Luckily, my child's spirit was resilient and survived the early challenges it faced in my womb. My father came over from Estonia to help me after accident.
Expressing Gratitude Through Mandalas
Though my left hand and shoulder bore severe injuries, my right hand remained intact, allowing me to continue my artistic journey. After leaving the hospital, I continued to heal by painting the wall mandala in the Goddesses' room.
The Golden Age Being Mandala was born and still graces that lovely New Zealand home today.
I went on to create numerous dot-style mandalas, expressing my gratitude to those who supported me through it all.
I painted wherever inspiration struck: in the rainforest, in the mountains, on the beach, and beyond.
The Sanctuary of healing
Life gave me an opportunity to volunteer at a hidden gem – a sanctuary known simply as "The Sanctuary." It nestled within ten acres of beautiful gardens and ponds that provided a home to wildlife, birds, and animals. Here, people could come to retreat and experience healing, re-connection, and self-awareness.
I loved living there and sharing time with powerful healers Sandra and John. This serene environment was a nurturing backdrop for my continued exploration of art and spirituality, further enriching my journey of self-discovery. It also supported me while recovering after my accident.
Unlocking Unique Abilities
While in Australia, I discovered unique abilities that society once tried to suppress during my childhood. I possess the gift of glimpsing into people's past lives and occasionally even glimpsing the future. This ability has brought joy, but also moments of sadness when I've foreseen less pleasant outcomes.
I learned to distinguish between darkness and light, and my diverse experiences from travels, encounters with kindred spirits, and spiritual beings have shaped me into a more grounded and centered individual.
Return to Estonia and Motherhood
Later, I returned to Estonia and became a mother, an experience that deeply enriched my soul.
Current Endeavors in Võru, Estonia
Now, I reside in Võru, a small Estonian town, where I create luminous mandala paintings, cosmic energy-infused works of art that bridge the realms of intention and aesthetics. Each commissioned piece carries a unique message and energetic essence.
My art serves as a bridge to connect with higher energies, a tool for self-discovery and healing, and a testament to the magic that unfolds when intention meets creativity.
I also give mandala workshops now so everyone around could feel the magic while drawing or painting a mandala.